The BuyAnyBoat team have had a busy couple of weeks with a flurry of boat buying. Some of the boats we even managed to sell before getting them listed online. Someone who popped into our office to buy another small boat bit ended up seeing a boat and buying her.
We had a lovely Red Zodiac Rib come in all the way from Scotland. It was owned by a guy who bought her from new and used her sparingly. She spent all of her time whilst out of the water in the owners garage.
The Zodiac's engine was well maintained and it had a good trailer. It's always a good test for a trailer to drive it down from Scotland. Her new owner didn't have far to take her and the new home is on Hayling Island (close to us in Gosport).
Another recent purchase was an Orkney 505. Again it was another boat that had been owned from new. The owner had sadly passed away and it was down to the family to sell off his belongings. None of the family wanted to keep the boat so we were happy to purchase from them.
The boat was then sold through our Facebook accounts as we were contacted by someone wanting an Orkney. The Orkney has now gone to a local couple to us in Fareham who intend to use her for fishing trips and general fun on the water.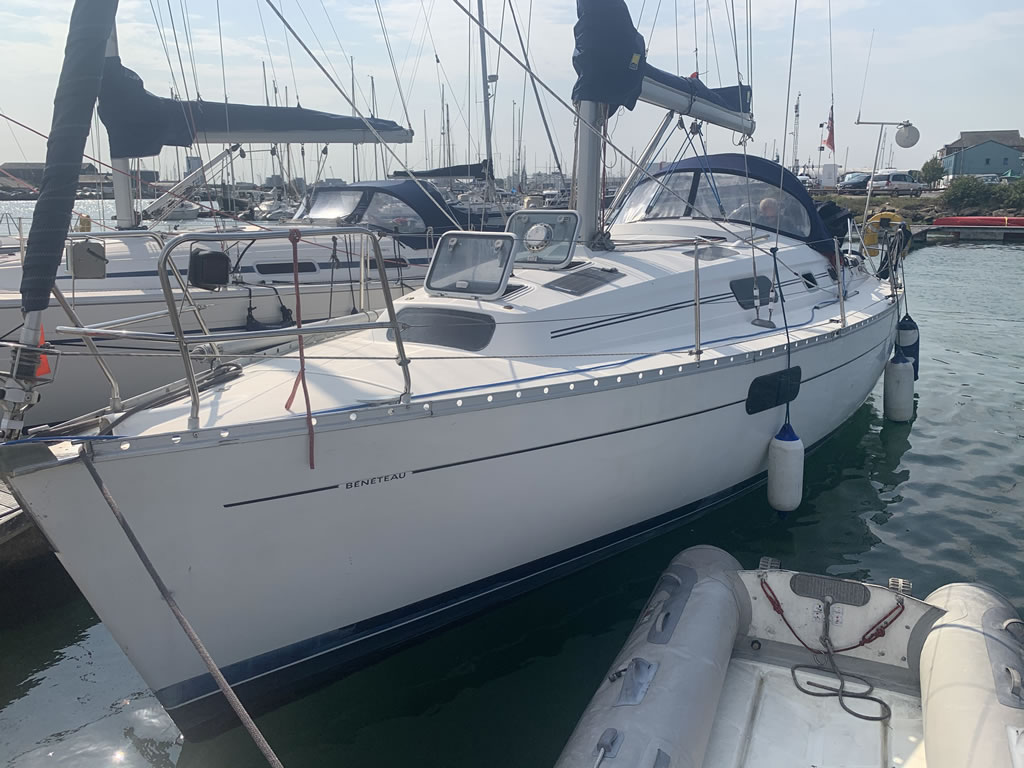 Beneteau Oceanis 321 Yacht
Our most recent purchase that hasn't actually arrived in yet is a Beneteau Oceanis 321. The yacht is a well maintained ex-charter boat with a fin keel. Her former owner wants to sell to down size slightly to a smaller boat.
Once the Benenteau Oceanis 321 is delivered to one of our moorings in Gosport we will have a fresh set of pictures before she is listed for sale.